Top 10 Success Tips for Being a Live-In Nanny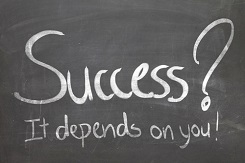 So you want to be a live-in nanny? Before diving into a live-in nanny position, you need to make sure you're set up for success. Check out these 10 tips that will help ensure that you have a successful live-in experience.
Make your space your own. It's not always easy to feel at home in someone else's house. The best antidote is to add lots of personal touches to your space, no matter how big or small it is. Buy a new comforter, add a funky rug or put some favorite art work on the walls. It's important for you to feel you have someplace that's just yours to come home to, even if that someplace is inside your employer's house.
Set boundaries from day one. In every nanny job, it's challenging to set clear boundaries between what's personal and what's professional. When you're a live-in nanny, that task is even harder. The lines are constantly blurred because you're "at work" when you're on the clock and when you're off the clock. To make sure you keep a healthy life/work balance, set strong boundaries from the beginning.
Create a social life. Live-in nannies often work long, tiring hours, and it's easy to get off work, retreat to your space and vegetate for the rest of the evening or weekend. Unfortunately, that habit won't help you make new friends or get involved in the local community. Make it a point to get out of the house and create a vibrant social life for yourself. Take a class, join a Meet-Up group or take a group tour of the city. Having a life outside of your job will not only get you out of the house, it will also help you avoid burnout.
Protect your down time. Every nanny needs adequate down time to relax and recharge. Without that down time, it's easy to get impatient, frustrated and stressed out on the job. As a live-in nanny it can be hard to avoid working during your off hours, especially if you work for a parent who doesn't respect your schedule. It's your job to clearly let your employers know that when you're not working, you have no responsibility for the kids – even when you're in the same space. Keeping an eye on the kids while Mom runs a quick errand or letting the kids hang out with you on a Saturday morning until their parents wake up is still considered working. It's also an invasion of your time off.
Agree to the times when your employer can enter your room without permission. Your nanny area is your private living space. To make sure both you and your employers are on the same page around your privacy, agree to the special circumstances when your employer can come into your area without your permission or without you being there.
Ask about your employer's visitor policy. Working as a live-in nanny can be very isolating if you're not allowed to have friends over to visit or stay with you during your off hours. To make sure your employer is comfortable with an open door policy, talk about any visitor restrictions before accepting the position.
Find other nannies in your area. No one understands what's it's like to be a nanny better than another nanny. Create an informal professional network of other nannies in your area to give yourself a place to turn to for support, resources and nanny/kid outings. You'll be surprised at how much of a difference a good circle of nanny friends can make.
Develop a savings plan. Because live-in nannies don't have to pay for basic living expenses, they usually have a lot of disposable income. Unfortunately for many, having so much disposable income gives them the feeling that there's always time to save, so they put off actually setting money aside. Don't fall into that common trap. Create and stick to a savings plan from the beginning of your live-in job.
Create an emergency plan. When you're a live-in nanny, your job, your housing and often your car are all tied together. If you're fired, you don't just lose your job. You lose your home and transportation too. Plus, you only have a short time to move out of your employer's home. Protect yourself by developing an emergency plan that outlines where you'll go if you are fired. Don't forget to put aside enough money to cover your moving expenses and two to three months of living expenses.
Talk about issues as they come up. The best way to be successful in your position is to keep the lines of communication open between you and your employer. When problems or concerns come up, sit down and talk openly about what's happening and work together to find a solution that works for both of you.