How to Screen a Live-In Nanny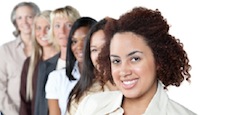 While the majority of today's nannies live outside their employers' home, there are still a significant number of live-in private childcare providers working within the industry. The convenience of having a nanny whose commute time is non-existent is a huge selling point; however, you're also opening your home and handing over the care of your children to someone who is, essentially, a stranger. While the relationship between most live-in nannies and their employers can become quite close, the adjustment period can also be a bit nerve-wracking. The most effective way to ensure the safety of your children and your own peace of mind is to run a thorough background check, screening for any trace of a questionable past or current habits that would make her difficult to live with and trust with your children.
Contact a Private Investigator – The easiest way to run a background check on an applicant for a live-in nanny position is to contact a private investigator. They will be aware of how to legally conduct a background screening, and have access to records that you might not be able to locate on your own. Their services are rarely cheap, but they are usually very thorough. Private investigators will be looking for more than a criminal record; for a fee, you'll be able to get every scrap of information you're legally allowed to access. Having this information can help you make the best decision for you, your children, and your household as a whole.
Conduct an Online Background Check – While there are a variety of web-based services that return criminal records and driving histories for a relatively low price, it's important to know   what is included in the check you are paying for. Many sites will offer a national records search, but checking court records in each county where the candidate has lived for the past 7 to 10 years will yield higher quality results.
Request a Drug Screening – While you may think that you can spot a user of illicit drugs quite easily, that's not always the case. Before hiring any childcare provider you should insist upon a pre-employment drug screening; this especially holds true for anyone that will be living in your home. The possibility of a nanny bringing illegal and dangerous controlled substances into your home and subjecting your children to the dangerous lifestyle associated with their use is nothing to play fast and loose with. If a candidate seems to hesitate or has a visible reaction at the mention of a drug test, it may be wise to invest in the more thorough background investigation while you're in the screening process.
Ask About Her Personal Habits – Even if she's not a drug user, criminal, or drunk driver, a nanny who tends to be a night owl and is on the loud side, frequently comes home at all hours of the night, or has other disruptive personal habits may not be the best choice for a live-in caregiver. She might be the best nanny in your area, but if her personal habits interfere with your own lifestyle, you're not likely to be satisfied with her job performance.
Check Her References, But Don't Rely Solely upon Them – Professional nannies guard their references fiercely and make every effort to maintain a list of glowing recommendations; unfortunately, those gushing references are also fairly easy to falsify. Neglecting to check references provided is certainly not advised, but you also should not base your entire hiring decision around the information you obtain through a brief chat.
While it's perfectly understandable and well within your rights to conduct a thorough background check to screen nanny candidates, it is of the utmost importance that you adhere to all state and federal laws governing discrimination and discriminatory hiring practices; failure to do so can lead to very messy and costly legal battles and a permanent stain on your reputation. Be sure that you take the time to understand these laws, and that any hiring decision that you make is within the bounds of legal hiring practice.