6 Make-Ahead Meals for Busy Moms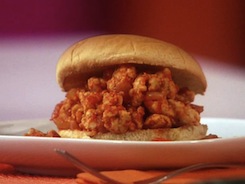 As kids are heading back to school it's inevitable that schedules will quickly fill up with after school activities and meetings.  Making some meals ahead to have in your freezer can help reduce your stress on those nights when you want to have a home cooked meal but just don't have time to cook.  Having some breakfast burritos in the freezer will give everyone a hot breakfast, even on a particularly busy school or work day.  And having a go to meal for the slow cooker will allow you to come home to a no fuss meal that is ready to eat.
If you're considering make-ahead meals, try these six family favorites:
Chicken and rice.  In your slow cooker place a few pieces of boneless chicken.  You can use breasts or thighs, or a combination of the two.  Salt and pepper the meat and then cover it with 2 cans of cream of chicken or mushroom soup.  Put the lid on the slow cooker and set it on low if you are going to be gone all day or high if you'd like to eat in about 4 hours.  Approximately 30 minutes before you want to eat add 2 cups of Minute Rice and stir into the juices.  Put the lid back on and drop the slow cooker to low so that the rice can cook.  In the meantime you can pull together a salad or steam some vegetables to serve as a side.
Lasagna dinner.  Take a jar or can of spaghetti sauce, 1 lb. of ground beef or turkey that has been browned, 16 oz. of ricotta cheese, oregano, no cook lasagna noodles and mozzarella cheese.  Start with a thin layer of sauce on the bottom of a 9×13 dish.  Layer in lasagna noodles to cover the bottom.  Mix the browned meat with the ricotta cheese and a teaspoon of dried oregano.  This is the second layer.  Add more lasagna noodles and cover with sauce.  Add a sprinkling of cheese over the sauce.  Repeat these layers one more time.  Finish with the cheese.  Wrap the whole dish in foil and freeze it.  Make sure to label the dish with the date and cooking instructions. After its been thawed,  bake covered for 45 minutes and uncovered for another 15 minutes, or until the cheese is brown and bubbly.
Sloppy Jane.  Brown a pound of ground turkey with salt and pepper.  Add a can of tomato soup, 2 tablespoons of ketchup, and 2 teaspoons of mustard.  Mix and let cook for 10 minutes.  Let the whole mixture cool completely and package it up into a freezer zipper bag that has been labeled with the date and what it is.  When you get ready to eat this dish, allow it to thaw overnight in the refrigerator and then warm it through in the microwave or saucepan and serve it on buns.  Add a salad and some fruit to complete the meal.
Meatloaf.  Mix a pound of hamburger meat with an egg, salt and pepper, ¼ cup of ketchup, a few dashes of Worcestershire sauce, minced or grated onions to taste, ½ a sleeve of Saltine crackers, crushed.  Gently mix everything together being careful not to overwork it.  Put the mixture into a loaf pan that has been sprayed with non-stick cooking spray.  Cover the top with ½ cup of ketchup mixed with 2 to 3 tablespoons of brown sugar.  Cover the dish with foil and freeze.  Label the dish with what it is, the date and cooking instructions.  Thaw and cook at 350 degrees for 45 minutes or until a meat thermometer says it's done.
Taco Meat.  Brown a pound of hamburger with salt and pepper.  Mix in some taco seasoning and water and simmer until the water is absorbed.  Freeze in a freezer zipper bag until needed.  When ready to eat this meat just open the zip top bag and microwave it for about a minute or until hot.  This meat can go in taco shells, taco salad, or taco pie.
Breakfast burritos.  In a large bowl beat together a dozen eggs, ½ cup of milk, and salt and pepper to taste.  Add egg mixture to a large non-stick skillet and cook on medium until eggs are just set (do not brown).  Mix in a cup of chopped veggies that you like.  Onions and red and green bell peppers work well.  Wrap 12 large tortillas in a damp paper towel and microwave them for 30 seconds.  Add ½ cup of egg mixture to each tortilla, sprinkle with shredded Monterey Jack or Cheddar cheese and top with a little salsa if you like.  Wrap up like a burrito.  Wrap each burrito individually in foil and stack on a baking sheet.  Place the baking sheet in the freezer.  Once the burritos are frozen solid you can transfer them to a zip top freezer bag.  They should last in the freezer for 30 days.  To eat, preheat your oven to 350 degrees and heat the burritos up in the foil for 10 to 15 minutes or until heated through.