10 Tips for Nannies Transitioning to Live-In Status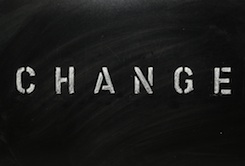 Beginning a job as a live-in nanny has a lot of advantages, but it also comes with its own set of challenges that are unique to this type of position. Here are a few tips to ease the transition and make the most of this unique situation.
Set boundaries around your off time. Setting and maintaining boundaries in the nanny/parent relationship can be difficult, even in the best situations. However, when you live and work in the family's home, boundaries can become even trickier to define and navigate. Before you move in, talk with the parents and children and clearly outline your boundaries. Make sure you let them know that your off time truly means you're off the clock and not available to watch the kids while Mom runs to the store or entertain a bored toddler while Dad checks his email. Having uninterrupted down time is essential to returning to work recharged and ready to go.
Make your space your own. Painting the walls your favorite color, adding a funky rug to your bedroom, or hanging pictures of friends and family can make a generic live-in space feel more like home. Having a warm, welcoming space inside your employers' home will help you feel like more than just an employee who's bunked out at work. It will help you feel like you truly belong there and that you have a place that's all yours.
Build a support system. Many live-in nannies relocate for their jobs and don't have many friends or family members in their local area. It's easy to feel alone and isolated in this kind of situation. Having a network of people you can turn to for support or just a fun night out is an important part of maintaining a healthy life/work balance. Invest the time and energy needed to connect with other local nannies and go out of your way to meet new friends that share a common interest.
Have a financial cushion. There are a lot of financial advantages to being a live-in nanny, however the biggest financial drawback is that if you lose your job, you lose your home, and in many cases, your car too. If you're unprepared for this situation, it can throw your finances into a free fall. Make sure to have enough money saved to move your things to a storage unit, secure short-term housing, rent a car and pay your regular bills in the event that you find yourself without work.
Be respectful of the family's need for family only time. Even the most welcoming family still needs time away from their nanny. Be considerate of your employers' need for time as a couple and as a family. If you normally eat dinner with them every night, go out to eat with friends one night a week. If you and your mom boss like to share a favorite show after the kids go to bed, watch it in your bedroom every now and then. A little space goes a long way.
Get to know the local area. One of the advantages of working as a live-in nanny is getting the opportunity to live in some of the best cities in the nation. Use your free time to explore your local city, see the sights as if you were a tourist, and take in all the area has to offer.
Keep your personal life personal. It's easy for the line between your work life and your personal life to blur when you're living with your employers. It's a unique situation, and setting and maintaining healthy boundaries is a constant balancing act. Remember that as friendly as the relationship is, you're still an employee and should be professional both on and off duty.
Add dorm conveniences. If your living space doesn't include a kitchen, think about adding a dorm size refrigerator, microwave or coffee maker. Those small additions can add a lot of convenience to your daily routine. That way you won't have to get dressed and venture into the family kitchen on Saturday morning to get your morning coffee and cereal and you can easily pop a bag of popcorn for a late night movie.
Work with your employers to develop a guest policy. Being a live-in nanny doesn't mean you have to give up friends coming over for the evening or family visiting for the weekend. However it does mean you have to be considerate of your employers' home, privacy and security. Talk with your employers about a guest policy that works for both of you.
Protect your privacy. It can be a challenge for you to carve out a space that's just for you. Kids may want to hang out with you in your room to watch a movie on the weekend and a parent may want to pop her head in to ask about something happening next week. It's easy to feel that even though you're not working all the time, you're never really off the clock either. Talk with the whole family and let them know your privacy is important to you.
Working as a live-in nanny brings both challenges and opportunities. With a little planning, a positive attitude, and sense of adventure it can be a great experience.