10 Signs Your Nanny is More Awesome Than You Think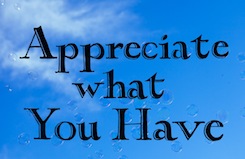 We may be biased, but we think nannies are awesome in so many ways. Their dedication to childcare, molding young minds and enriching their lives is to be applauded. That's no news to anyone who has ever found a good nanny, so we're sure you think the world of yours too. But we can show you ten signs that your nanny is even more awesome than you think:
Other Families Want Her – Your friends are practically conspiring to get her to jump ship and look after their kids. You try to hook them up with the agency, but they aren't convinced they could be so lucky.
Kids Don't Notice When You Come Home – Uh-oh, maybe Mary Poppins here is just a little too awesome, you may be thinking. It's OK, the kids just love their new friend and playmate, but not the way they love you.
Above and Beyond – Your nanny not only gets all of her work done, but has time to bake a cake and clean the kids' room before you get home. There is definitely a sign of pure awesomeness when the nanny adds to her chores list instead of the parents.
Linguistics – You come home one day and your children greet you in perfect French. It turns out that your nanny has some serious language skills and is tutoring the little ones. Your wife immediately suggests a vacation in Paris.
Resume – Nannies often have some impressive credentials. Agencies tend to attract more qualified candidates. It isn't uncommon to find nannies who have multiple degrees in childcare or related fields of study.
Kids are Much Better Behaved – A nanny who can get unruly children to respond to their care giving technique is an awesome find for sure. Not every nanny can have that kind of influence on a child, and kids can be less than receptive to new authority figures.
Goes the Extra Mile – One of the pitfalls that nannies and their families often encounter is where to draw the line in a live-in arrangement. Once the work day is officially over, and the nanny is still in the house, how the rest of the day is dealt with can be an issue. Your nanny cheerfully fills in without prodding or complaint.
Meals – Not only does your nanny prepare them for the whole family, but she's a culinary arts major along with having a nursing degree. Which is a good thing, as you're liable to need medical assistance after scarfing down that third helping of lasagna.
Student – A nanny who can give so much of her time and herself to care giving, while still attending school is a rare breed. That is one awesome nanny you've got there, folks.
Reliability – No matter what traffic is like, or the weather, any time of year, your nanny is there for you and your kids. She gets the kids to and from school on time, always has fun things planned for them to do, and seems to have a permanent smile.